Addressing the Multi-Unit Gap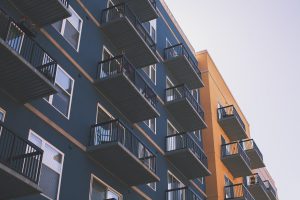 What do redistricting of school and voting precincts, distribution of funding, and data availability for local organizations have in common?
The need for excellent address quality and completeness down to the unit number.
The 2020 Local Update of Census Addresses Operation (LUCA) review was a major project for Consortium members this past year, including Hanover Park. During their address clean up, Hanover Park recognized a gap in their multi-unit address data. In the midst of their LUCA review, Hanover Park was also creating a new Community Portal landing page for water billing accounts when it became clear that in order to launch their new page and respond to LUCA effectively, they needed higher address completeness.
Hanover Park wanted an efficient process to verify addresses. Using street view or aerial images was not going to cut it, so Hanover Park had to get creative to solve the multi-unit gap in their data.
Creating a Team
The Hanover Park Site Analyst, Peter Szewczyk, initially brought the multi-unit problem to the Village Engineer. Together they were able to identify exactly which residential data was absent and brainstorm ways to correct it. Hanover Park focused efforts on residential areas initially to have the greatest impact on LUCA and Water Billing. They decided in order to execute a plan effectively they would need support from other affected departments. Hanover Park brought together GIS, Engineering, Public Works, and Community Development to work directly on solving this problem.
Executing the Plan 
With the help of the collaborating departments, Hanover Park was able to allocate resources to hire an intern and dedicate time from a crew member in Public Works to help close the gap. GIS trained the intern and crew member on how to collect quality address data before they were dispatched in the field to complete address collection. Targeting residential areas that had been historically difficult to verify, the intern and crew member used an ArcGIS Online Collector App to add unit addresses to the database anytime they identified a multi-unit building. Over a period of roughly three weeks, approximately 1,200 unit addresses were collected.
Increasing Confidence
Field verifying multi-unit addresses offered significant benefits for Hanover Park. They were able to increase their data quality and get one step closer to publishing a new Community Portal landing page that would allow staff to quickly access billing information for residents. Better data quality also helped them respond more effectively to the LUCA review. Lastly, the confidence of staff members in the completeness and accuracy of the GIS address data increased tremendously. Looking forward, Hanover Park is planning to repeat the same process with multi-unit buildings in commercial areas.
Take the Lead    
Essential processes and functions of your community rely on complete address data. Reach out to your Site Analyst today to understand what the status of your address data is and to see if this solution could benefit your community!
If you would like to learn more about this initiative or if you have questions, please contact mloker@mgpinc.com.
Author: Rachael Bradley, Site Analyst